In order to function effectively the hospital needs access to suitable and more advanced medical equipment, pharmaceutical supplies, consumables, cleaning
materials, clothing, electricity generators, fuel, vehicles, building maintenance and renovation, machinery and equipment servicing.
The current project, construction of phase one of the new hospital building, requires building, plumbing, electrical and decorating materials as well as furniture.
We are most grateful for every donation, thank you.
Giving
If  you would like to make a gift you may do so by clicking on the Donate Now button at the top of this page.  Alternatively, you may prefer to set up a standing order, in which case please use the link below to download a form.
Standing Order Form
Standing Order Mandate
Gift Aid Declaration
Gift Aid Declaration
Theatre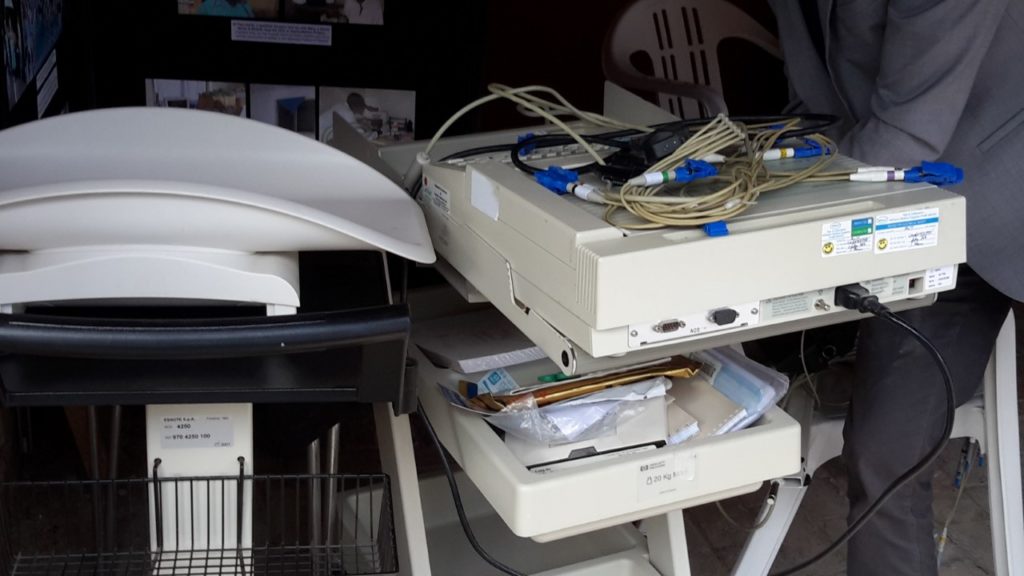 Two Oxygen Generators, one for the theatre, one for the ward.
Suction machine
Cystoscopy unit with accessories
Gastroscopy set with facility for banding oesophageal varices.
Anaesthetic machine
Operating lights
Laboratory
A 6 bucket bench top centrifuge
System KX21N-Haematology analyser
Partec Cyflow counter for CD4 counting
Haematocrtit centrifuge and reader
Incubator with temperature ranging from 25 to 160 degree Centigrade
Blood mixer
UPS and stabilizer
Intensive Care
Consumables
Surgical sutures
Abdominal packs
Bandages and wound dressings
Spinal needles (22G, 25G)