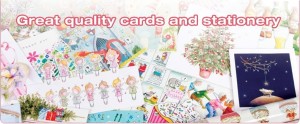 Once again we are colaborating with our local Pheonix Trader, Sara, who will join with us in holding a social evening where the delightful range of Phoenix quality greeting cards, ribbon, gift wrap and gifts, featuring the new 2015 exciting Christmas range, will be available for sale.  Very generoursly Sara donates a proportion of the sale value to Rapha Medica Project which is turn used to support the medical mission based in North East Nigeria.
As well as stimulating conversation with light refreshments we will also be holding a raffle with
exciting prizes donated by Majestic Wine and Boots the Chemist.
The evening will be held in Cheltenham on Saturday 14th November starting at 7:45pm.
If you would like to join in on the fun please contact us by telephone 01242 680278 or email.