Please support and sponsor our team of intrepid mountaineers, Ed, Dom, Andy and Rob, plus drivers Henry and Ian, as they embark on the challenge of summiting the three highest peaks in Scotland, England and Wales respectively.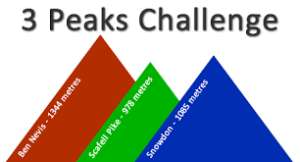 Climbing a total of 3000 vertical metres and trekking approximately 40km. Not to mention the traveling between locations, they will be covering a distance of almost 480 miles, all this will be completed in just one day.
Not for the faint hearted.  To succeed our champions will need to be prepared physically, have a high level of determination and be meticulously planned.
The challenge itself commences on Saturday 8th June at 5pm: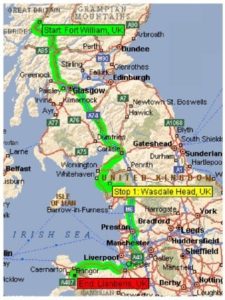 Sat 17.00 Commence ascent from Glen Nevis. Summit Ben Nevis 1345m and back in 5 hours
Sat 22.00 Commence drive to Scarfell Pike
Sun 04.00 Commence ascent from Wasdale Head. Summit Scarfell Pike 978m and back in 4 hours
Sun 08.00 Commence drive to Snowdon.
Sun 13.00 Commence ascent from Pen-y-Pass. Summit Snowdon 1085m and back in 4 hours.
Sun 17.00 Finish!
Finally a warm welcome, hot bath and long sleep after returning home late Sunday night.
Every penny raised goes directly to supporting the hospital in North-east Nigeria where the dedicated Christian team lead by qualified a surgeon deliver vital health care, health education, midwifery as well as life saving surgeries.  Medical care which is otherwise not available without vehicle access and a seven hour journey to the next nearest competent medical facility.
Please give what you can via this Total Giving Link, thank you.